LaunchYU Accelerator
Think you have the next high potential venture and want to take it to the next level? This 4 month accelerator program is designed to support entrepreneurs as they Build, Launch, and Scale their ventures through bootcamps, workshops, one-on-one mentorship and other services.
Sprints
4
Financing and Fundraising
Sprint Components
1
Bootcamps and workshops
3
Investor Pitch feedback
sessions
4
Infounders Mastermind peer feedback sessions
Program Benefits
One-on-one mentorship to support you throughout the program
Grow personally and gain insightful peer feedback through

Infounders

Mastermind Sessions
Learn from various industry experts about important and relevant topics for your startup
Take your pitch to the next level through regular pitch practice
Develop a tight network of entrepreneurs
Regular access to angels, venture capitalists and other investors
Access to cash awards, and

Innovation York Perks

package
Program Coaches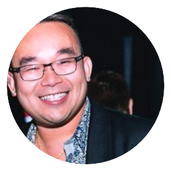 Keith Loo
Keith is the Co-Founder & Chief Revenue Officer of CTO Boost. Keith's passion is to empower businesses to reach their full potential.
Keith has over 20 years of sales, marketing, and product experience ranging from startups to global enterprises with a focus on business transformation.
As co-founder and Chief Revenue Officer at CTO Boost, Keith stimulates companies and industry leaders to excel with data-driven innovation that makes sense. His company helps Scale-ups grow from $5M to $100M as well as help global enterprises transform. He is also an Entrepreneur in Residence at Haltech Regional Innovation Center and works with Startup Grind Toronto advising high potential tech startups on business strategy and go-to-market plans.
Keith has an MBA at the Schulich School and has worked with companies such as Microsoft, Logitech, HP, Apple, and other large tech firms.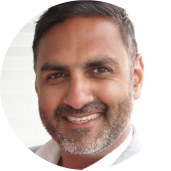 Mick Be
Mick Be is the CEO & Founder of IAmI Authentications, Inc. ("IAmI"), a Canadian based cybersecurity company.
After many years of experiences, having worked in the financial services sector (Amex, Discover Financial Services, Visa and TD Bank), Mick began his entrepreneurial journey over 7 years with two prior startups before IAmI. He has always been front and centre at the crossroads of modern technologies and securing private & sensitive data.
Over the years, Mick has excelled in developing a deeper set of knowledge and experiences in the prevention of cyber threats & risks, fraud and cyber data exploits. Mick prides his newest initiative around completely changing user experiences - through instinctive intelligent empowerment.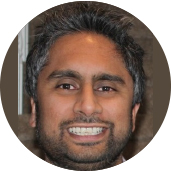 Navin Kaminoulu
Navin Kaminoulu is the Co-founder and Chief Operating Officer for indus.ai Inc.
He leads the strategic direction and operations for the construction industry's first artificial intelligence powered start up. The company is headquartered in San Francisco with R & D in Toronto. He is an experienced serial entrepreneur who previously led various Internet and technology early stage organizations to accelerated growth. He has deep industry expertise in software, product development and operations.
Navin co-founded indus.ai and prior, he held the position Head of delivery and partnerships at GreenOwl Mobile where he was responsible for scaling the firm 2 – 25 employees, 50+ enterprise clients, and 300% revenue growth within 2 years. He has also held senior leadership roles in banking, finance, management consulting, and the public sector, which has helped him master a broad spectrum of domain and corporate experience.
He is a graduate of the University of Western Ontario with degree in Mathematics and liberal arts. He also has been a project management professional (PMP) for nearly 15 years.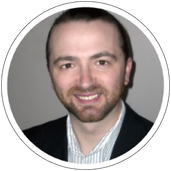 Slava Apel
Mr. Slava Apel has been in Print, Marketing and Technology industry for over 20 years and brings with him many business successes.
In his career, Slava has founded a marketing company, order automation company, order fulfilment and has been a part of multiple technology start-ups. Mr. Apel's experience comes a wealth of knowledge in helping companies monetise their businesses, products and ideas in both B2B and B2C spaces. Mr. Apel actively mentors and invests in start up companies.
Mr. Apel's main expertise covers: Print Industry, Direct Marketing, App Development, Sales Training, Startups, Business acceleration, Online Marketing, Automation Software and Cloud-based Software.
Mr. Apel was in 2018 nominated by EY as an Entrepreneur of the Year. He has authored two books, one on cloud technologies and one on online sales and he writes for 5 industry magazines. He is also Voted as one of top 35 Most Influential Canadians in Print Industry by Print Action Magazine. Apart from this, he has won multiple awards and accolades over his highly accomplished career.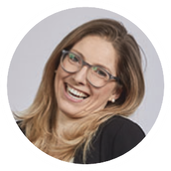 Veronica Malinski
Veronica is an award winning marketer with 8+ years experience and Co-Founder & CMO at Aerialytic; a company on a mission to amplify solar adoption with AI.
Prior to becoming a Co-Founder & CMO at Aerialytic, she worked for other startups and Fortune 200 companies. She has been fortune enough to oversee multiple product launches across Canada, US and Europe where she learned a few tricks along the way to make the process as lean and fruitful as possible.
In addition to initially identifying who the customer and acquisition channels are, Veronica believes that providing an optimal customer experience is one of the most important things to retaining your customer and growing a high customer lifetime value. Her experiences also include supporting projects that focus on retention and loyalty such as developing and optimizing customer journey mapping, marketing automation, CRM implementation and referral and loyalty programs.
A highlight of her career also includes implementing one of the first 'Shop Online & Pick Up In-Store' programs for Henry's Camera where she won an Award from the Retail Council of Canada.
Important Dates
Application Deadline


March 24, 2019

Program Start Date


May 2, 2019

Graduation & Demo Day


September 26, 2019

Aird & Berlis StartupSource Market Entry Award


January, 2020